You might have asked to teach AP English Language or been volunteered for it. You might have trained years ago and waited for THE AP teacher to retire. English 10 students (and their parents) may have badgered you into teaching the course. Maybe you were bored and needed the challenge. Maybe you had been drinking when you filled out your course wish list.
Someone reading this post is a first-year teacher who was told the week before school started that she would be teaching AP English Language & Composition, that there was no time or money to send her to training, and that she would have five sections of 30 students. Girl, this post is for you. Hold on to something.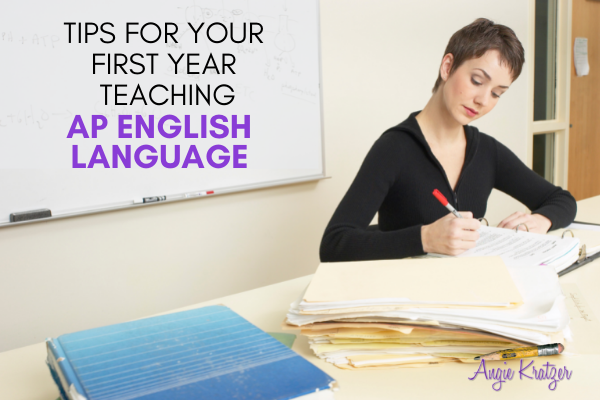 EXPECT TO BE HUMBLED AS AN AP LANG TEACHER.
There will be more than one I have no idea what I'm doing moment. There may be I'm not the smartest person in the room moments. Lean into them. Use the discomfort to put students at ease. One of the most powerful things you can do is model your thinking. Pull a passage you've never seen before and let them hear how you process the analysis of it.
Let them see the struggle.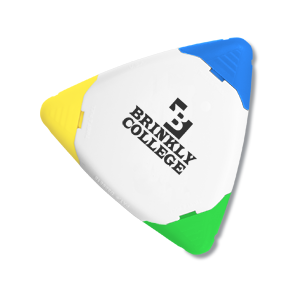 Keep yourself off center by completing a timed one-passage released multiple choice exercise WITH the students. The first time I did this, a student got two more correct than I did. The class insisted that I had to give away some kind of prize every time a student outperformed me. (The most coveted award was a tri-color highlighter I had from some conference promotion. That's all it took–one free, unusual office supply–for them to treat multiple choice practice as a competition with me. Anyone who did better than I did got a highlighter. It didn't happen often, so beating me was a big deal.)
FIND YOUR OWN STYLE TEACHING THE COURSE.
There are numerous ways to organize the course, and it's tempting to latch on to someone else's way. Some teachers chunk the course according to the organization of the exam. Some organize by the rhetorical modes. Some like a more thematic approach. Linear thinkers go linear. Global thinkers go global.
College Board does not prescribe a particular pace or sequence, so you get to make it your own. In the AP Language Course and Exam Description, there is a nine-unit option that weaves different skill sets together, and those units line up with the progress checks in AP classroom. It's a great tool if you think in spirals. I'm a concrete, linear thinker in a district that requires a survey of American literature in 11th grade. My AP syllabus reflects those facts.
Want a copy of my day-to-day pacing guide? You can get the 180-day pacing guide here and the 90-day pacing guide here. The relevant pacing guide will come directly to your email inbox.
HAVE A GROWTH MINDSET FOR YOURSELF AS A NEW AP TEACHER.
A deep understanding of rhetoric may not come your first year teaching this course. (Looking back, I'm embarrassed to recall how late I realized some truths. Just recently, I wrapped my brain around the difference between a rhetorical device and a rhetorical strategy.)
When you know better, do better.
SET SOME BOUNDARIES.
I have never worked harder than I did my first year teaching AP Lang. In order to prep a lesson that was rigorous enough for a VERY strong group of students who had VERY demanding parents, I poured hours into getting ready for each class, going so far as to script and practice my lesson plans (yeah, I've been told I'm a little extra). I have no regrets about the way I ran my course that year because I had amazing lesson plans going forward. However, I was newly married to a teacher who got it, and there were no little kids in the picture yet.
Then there's the grading load. Holy cow. Giving timely feedback on 30 essays . . . or 90 . . . or 150 . . . feels impossible. That's because it is. You can't take care of your health (let alone a spouse's or a child's) if you work an eight-hour day and then drag three hours of grading home with you. As much as possible, leave work at work. Arrive early, work through lunch, hide in a corner of your room with the lights off during planning so that no one bothers you (did that too), and stay late.
BE GRACIOUS WITH YOURSELF.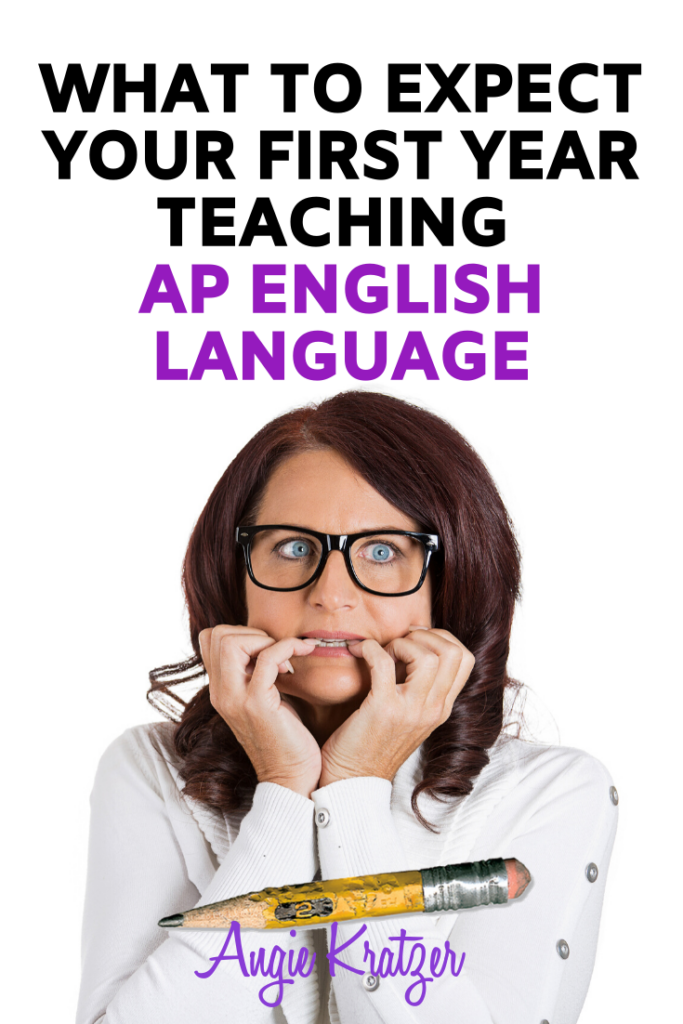 It's ok to give them an in-class reading day. It's ok not to grade every single thing they write. It's ok–nay, preferable–that you leave work with your jacket, wallet, lunch bag, and nothing else.
This, after all, is your JOB, not your identity.
KNOW THAT YOU'RE NOT ALONE.
The AP Lang community is a strong one. My favorite Facebook group is AP Language and Composition. Go join it right now and make it your go-to for questions. On Twitter, check out #aplangchat.
For a smaller, more intimate group, come join High School English with Angie Kratzer on Facebook.
You also have old dogs like me. I send out an email newsletter a couple of times a month with tips, exclusive freebies, announcements, and a meme or two. If you're not on my list yet, come join me. Like my page on Facebook, follow me on Instagram, and feel free to shoot me questions any time you like. Questions inform blog posts, so keep 'em coming!
Still planning? Grab a free pacing guide here and check out this five-minute video for ideas.